The Last Supper
Well, it's official. My three-year relationship with the Eldoradoes has come to an end. Not with a bang but a whimper.
And an ironically nice dinner at the ever-reliable
Wedgewood
.
(If you are looking to break up with your girlfriend I highly recommend their updated version of couscous-encrusted lamb, which is now rolled in crushed fennel and what might be mustard seeds. Very tasty.)
The plan was to spend a pleasant evening in the company of
Doctor Jenny
and boy, taking in a couple of shows at the Fringe and rounding off with good food courtesy of what is fast becoming a favourite standby.
Well, the food was as delightful as ever, but the comedy wasn't funny, my girlfriend unusually surly, and the tension between us only grew over the course of the evening, developing into full-grown discomfort by the time we were wandering aimlessly around town looking for a late-night cabaret.
When you can barely hold a civilised conversation with your girlfriend, I guess it's just time to call it a day.
Those poor Eldorado girls, we always seem to break up just before one or other of their birthdays, so this time I took pity on Georgina and followed through with her Lego™
CrocoSharkAsaur
kit.
Which she seems to love.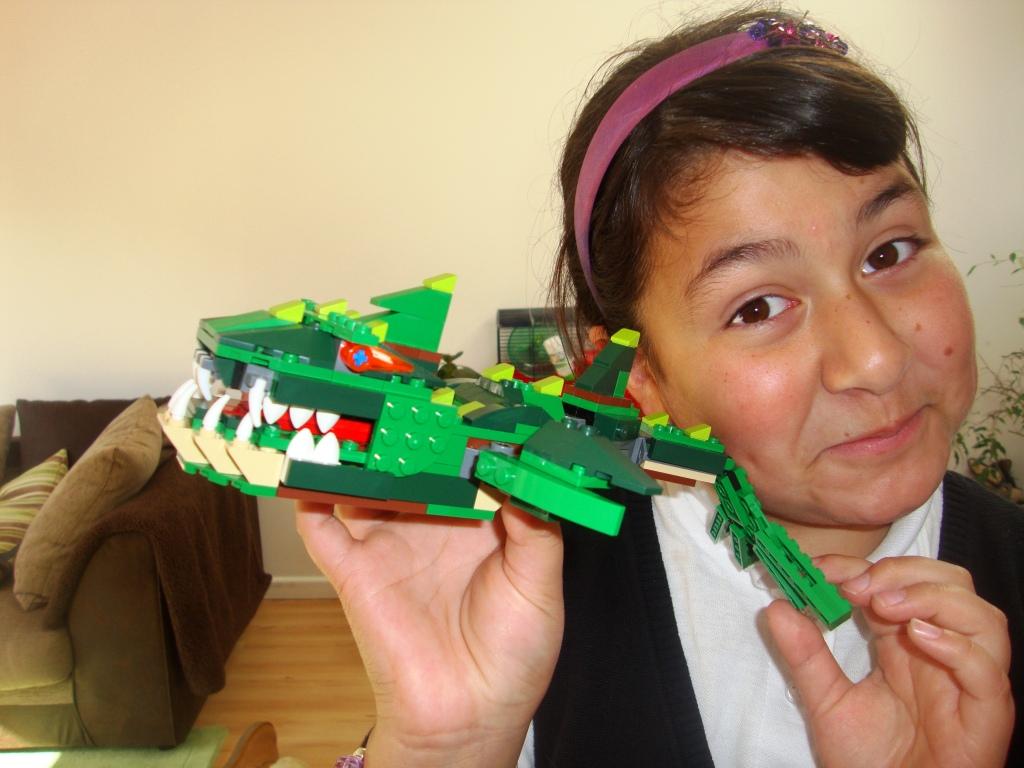 Gonna miss you guys.